How can we help you today?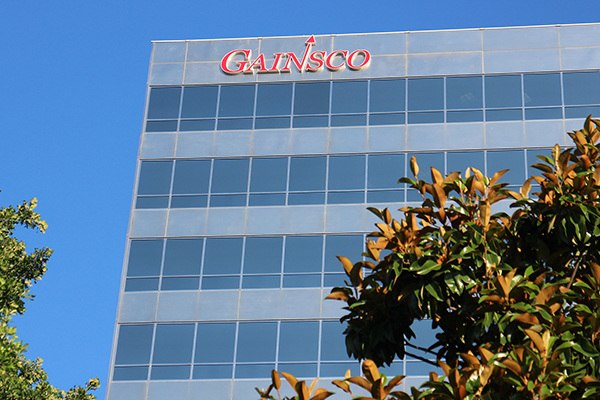 Our team of bilingual agents and service representatives stand ready to assist you.
Customer Service Representatives are available:
Monday – Friday, 8 am – 7 pm CT, Saturday, 8 am – 5 pm CT. Closed Sunday.
Sales Agents are available:
Monday – Friday, 8 am – 8 pm CT, Saturday, 8 am – 5 pm CT. Closed Sunday.
Get to know the GAINSCO Agency Team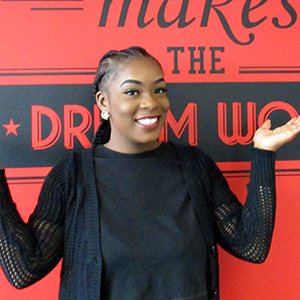 Meet more GAINSCO Agency Team members
Our GAINSCO Agency Team is driven by our commitment to you. Each team member works hard to get you the right coverage and the best price.
Find out what customers say about GAINSCO Agency The best rates I've ever seen and my agent was so nice and actually called me and replied to my emails. This is the best insurance by far. My agent was the best customer care I've ever had. Thank you so much. Everyone at GAINSCO has been friendly, efficient, and extremely helpful. We can see a fruitful relationship with GAINSCO for many years to come. The service was exceptional and it was super fast to get signed up. I would definitely recommend this place. Adriana was great to work with. Rosa was so helpful and was able to help with things on my account that I didn't even know we're messed up. Thank you for your help. You guys are awesome! Great customer service from Elizabeth!!! She had a wonderful attitude and great plan knowledge Adriana Garcia-Trevino was very knowledgeable and helped me tremendously with all my insurance needs. It is rare to find someone that is willing to take the time and explain what coverage is needed and required(...) I would recommend Gainsco to anyone. Gainsco offers top notch customer service. Affordable and easy not to mention the representative I talked to, Chris, was very helpful. Gabby is awesome!! I'd definitely recommend Gainsco to my friends and family !!! I called Customer Service and spoke with Christina G. and Raphael C. Both were very friendly, efficient, and thorough in helping me and providing information. This is the first time I have called this company(...) Very pleased with Gainsco. Customer Service was excellent! My Agent was Liz and she really helped me out! Looking for great rates? Gainsco is the way to go! Lizabeth D. was very helpful. She answered all of my questions and my insurance business in a professional and courteous way. Lizabeth Dominguez was very efficient and made sure I understood the policy and got me the best rate possible! Sarahi was an excellent agent. Fast, easy and great customer service!! SO FAR SO GOOD. LIZ WAS AN EXCELLENT AGENT. VERY FAST AND PROMPT. GREAT CUSTOMER SERVICE. Awesome experience...Gabby got me the best possible policy I could ask for. I would recommend Gainsco for great competitive rates 🙂 Yusimi was very thoughtful and helped me save $130 a month!!! I love gainsco and my recent customer service with Yusimi was excellent. She helped me work through an issue with my payment. She was patient and appreciative of my business!!! Very convenient and the agent I spoke to was very helpful and made the process very easy! The representative was very nice and professional. Not pushy at all and showed she cared as well as provided great options. Got what I needed to be done on a timely manner. Thanks Yusimi! I liked the service I got. They seem to have went out of their way to make me happy. I just got an '05 Cadillac & was looking for insurance online. I went to the General & they wanted to charge me $200 down & $120 a month. I did a compare website & found GAINSCO & their rates were $75 down & $78(...) I had a problem with my policy. Needed to get a statement of no loss. Christina, one of your agents, was a great help in getting all my needs met. She was wonderful. I just wanted to take the time to give her(...) I just got insured for the first time ever and representative was knowledgeable and friendly. Rates are reasonable. Very good experience. Will highly recommend My customer service agent made getting insurance for the first time extremely easy and affordable! Highly recommend! I spoke to Sales Representative named "Yusimi Grillo". She was very friendly and patient with me, I have never experienced this customer care service before. I have had other auto insurance with other insurance(...) I must say this was my first time ever getting insured and the woman I spoke with this morning made this experience fast, smooth and all around great! Definitely the best quote I've seen since looking, I would recommend them!!! The rep was friendly and knowledgeable and helped me get my insurance fast. I needed to add a second car and it was easy and inexpensive. Great service, fast and accurate with very reasonable rates. Thank You. I spoke to Sales Representative named "Yusimi Grillo". She was very friendly and patient with me. I have never experienced this customer care service before. I have had other auto insurance with other insurance(...) Excellent service. I will most definitely recommend your company. Great! I would recommend y'all to my friends an family. Thank you. Just love this company. Great staff, great service. Awesome, nice, courteous, and friendly customer service people. This is a great, affordable insurance company. GAINSCO Auto Insurance, they are the best, very professional and courteous company. My customer service rep was very knowledgeable and courteous, taking time out to explain everything to me and not rushing me(...) Love the service. It was fast and easy. I will refer other family members to y'all. My representative was very kind, helpful, and knowledgeable regarding my insurance needs! Sarahi was great! She provided great service, made the process easy, and was available- even though I waited to call her back until 10 minutes before closing. We finished with 3 minutes to spare. I am an agent at Signature Insurance Group in Monroe, Ga. My team and I love working with GAINSCO Auto Insurance because of their great rates and wonderful customer service. We write as many policies as we can with them on a daily basis I have been a policy holder with GAINSCO for years and I absolutely love it. The prices are great and I can always give them a call with any questions or concerns that I may have. I am an agent at Signature Insurance Group in Winder, Ga. My team and I love working with GAINSCO Auto Insurance because of their great rates and wonderful customer service. We write as many policies as we can with them on a daily basis. I am an agent for BlueSky Tax & Insurance Agency, Inc. that represents GAINSCO Auto Insurance. From the beginning GAINSCO has been an excellent company to serve our community. They bring the best coverages for(...) This company has delivered what they promised and in a timely manner. I worked with Nina and she was very helpful and helped in a timely fashion. Very professional and responded to email and phone calls. Thank you again. Gabriela was very helpful and professional in her conduct. I spoke with Lidia today on the phone and she was amaaaazing! She went 1000 miles above for me to help me, kept it calm while I was so irritated, and she was polite and sooo patient. This is called customer(...) They are very helpful and straightforward with you. I made a claim because I was involved in a hit and run. They took care of it within a few days!!! I'm a product specialist with JM Lexus. Every time I make a sale I have to verify that my customer has insurance before the delivery of the car. I always go the extra mile and help them to change their vehicle(...) Linda Patino went above and beyond to address my concerns and she was a pure pleasure to work with on the phone. Gainsco gave me great service. I'd recommend them highly! I am an agent in Arizona. Sometimes it's scary thinking we didn't do something right but I spoke with Theresa Melgoza she helped me all the way. She made a very scary thing into a positive one; she was kind,(...) Great experience! They were knew what they were talking about. Very friendly and courteous. Andriana Garcia was just a joy and a pleasure to do business with. Answered every question and was very professional. Very fast, friendly and knowledgeable. They offered me different options and pay plans to fit my budget. At first I had so many hoops to jump through, but then my agent, Linda Patino, helped me to clear everything up. She was beyond helpful. I was able to get a discount to lower my monthly payment to the lowest(...) They did exactly what they said they were going to do. Desiree (Employee # TXDC24) was very polite and helpful, even when I was a very grumpy caller. She listened to my [rather petty] tirade on the phone, then diligently did her best to resolve my complaint. I(...) I just want to say Dottie is Excellent and great at what she does!!!!! Thank You Dottie for your help!!!!! I Appreciate You!!!!! Needed some help for a client and CSR Zack and Supervisor Nia not only were able to help me but were VERY professional even in explaining customer options I didn't think possible and showed they do go above and(...) Bertha Rodriguez is a true gift to our office. She is a joy to work with and always helps out with anything we need for our clients. She is the BEST!! I have nothing but PRAISE for Bertha Rodriguez as far as help with any of our clients. She is johnny on the spot to get answers to questions and to help with any needs we have with our customers. There so many(...) AWESOME CUSTOMER SERVICE. As an Agent, Great experience with representative Alejandrina. Very understanding and helpful. Florida City Insurance Inc. The agent I spoke to, Chris, was very patient and he answered all my questions. When getting a quote from other online companies they just gave me a quote with no details to why my premium would be so high.(...) Highly recommended!!!! Best quotes. And hey, if anything goes wrong, i have a lawyer so..... Lol high hopes for this company! I'm satisfied Johnny Garcia is the insurance agent that I worked with directly through Gainsco and he was so helpful and so professional. He wasn't just a "typical salesman"
I really feel like he did everything he could to(...) My experience with David was awesome. I needed insurance in the state of Georgia. He search and researched as much as 5x to get me the best insurance for my car. Very knowledgeable in his field of car(...) David was great. He worked with me to get the exact coverages I wanted at a price I could afford. He was very detail oriented and made sure all information was correct. And I ended up paying less money for better coverage than I had at Progressive. I worked with David from the Texas Branch and he was amazing. Getting my first car I thought this process was going to be long and complicated. David made sure I was comfortable, not rushed and that I understood(...) Brad Hagen made the process Very easy. He was both pleasant & professional while clearly explaining things. He also "Listened" to my scenario of things which allowed him to offer me a solution to what I(...) Vanessa West was great. Sweet, quick with answers to all my questions. She made me feel totally comfortable and that's not an easy task. I'm saving enough money here make a phone pmt monthly!! I'm so grateful. Thank you. Johnny Garcia with GAINSCO auto Insurance was excellent! He called me promptly after submitting a request for a quote and graciously edited my quote when I decided to go with another car. The process was simple,(...) This was a great experience in dealing with auto insurance over the internet and by phone. A special thanks and recognition to Kourtneye who was fabulous was very nice and friendly stayed on the phone with me until the policy was completed walk me through step by step to all the policy and the verification that were sent to me in my email address David my agent(...) Great experience, fast, friendly service Fast, easy ,made my day with the quote! Thanks Johnny for being a great salesperson. GAINSCO really helped me with all my insurance needs . Thanks Vanessa West was my agent and she made my insurance simple fast and easy I recommend her for your auto insurance needs thank you Vanessa West David C. was just a joy to speak with, he was polite and professional. He walked me through the process of getting insurance (which was cheaper than GEICO) and it only took like 5 minutes! I recommend this(...) Lowest rates on the market. I got my liability insurance at $95 a month, new driver haven't even held my license for a full year. Definitely would recommend especially for new drivers Brad Hagen was so patient with me it took two months with a few ups and downs but I finally got my policy. Thank you again Brad Hagen was my agent, I was very pleased with his service and his friendly attitude. Great job! THIS IS NOT A RATING ABOUT REPAIR OR COVERAGE SERVICES ONLY SALES REP EXPERIENCE
The associate was friendly and had no issues with getting more information for us and spending time to make sure we understood(...) Fast friendly I would recommend Johnny to anyone who needs affordable auto insurance Johnny Garcia at Gainsco Auto Insurance was an amazing. Even though I was doing multiple things he was willing to call me back and was patient. Johnny Garcia was easy to talk to and informative...set me up with a policy I wanted fast and cheap.... Johnny Garcia was a good agent very helpful thank you Johnny Garcia and Gains Co insurance The agent that helped me get a policy was very nice and helpful. The process was very fast and efficient. Thank you for your excellent Service. Johnny gracia was excellent he understood what i needed in insurance and got my coverage i need for alot less then i was paying thank you Vanessa West and the team at Gainsco did a great job helping me sort through our situation and get our auto insurance back in place. Kendall Price was a great agent, handled everything quickly and got me a great cheap rate on my car. Thank you!!! My agent Johnny Garcia was so fast,friendly and a great help. Really good customer service all round. Brad was very friendly and informative about the policy I chose. He really welcomed me into the GainsCo family! I'm excited to be here! (: Excellent 5 star service I would highly recommend Gainsco Brad Hagen was wonderful in helping me obtain my insurance needs! He made this stressful situation less stressful and I am very grateful for his assistance! I look forward to growing my relationship with GAINSCO Auto Insurance. Very good customer service and very easy to understandable and talked to Jacob was an amazing sales representative that made sure everything was taking care of. He made the process simple and easy. I've been a customer for over 6 months now and I will never switch to another(...) My experience was a good one I got a low quote and it was hassle free and johnny Garcia was a pleasure to do business with. It's the best non standard insurance company in Dallas try it for yourself and you will be satisfied. Specifically Tranell was incredibly informative, and polite. He has made switching insurance during a change of address the easiest and most worry free experience. If you have considered switching ask for Tranell you won't regret it! Thank you Brad Hagen for helping us to get what we need. Everything was done very professionally. We would recommend your company to our friends and family. Jhonny was very personable and understandable. He made buying car insurance much easier and less stressful then other insurance companies.
Gainsco, is a car insurance company with great, and patient customer(...) Johnny Garcia you're the Man! Thanks for all your help. Integrity at it's finest. Brad Hagen made getting my policy very easy and effortless.i was extremely happy with how polite and informative he was.i will recommend this insurance to my famy and friend.the inly reason I didn't go 5 star(...) Johnny Garcia was the agent that helped me getting insurance on a car that I just purchased. He was very professional and patient. I was very satisfied with the car insurance I purchased and I would recommend(...) Johnny Garcia at Gainsco Auto Insurance did an amazing job with finding me the perfect rate for car insurance! He was very kind and helpful! I really appreciate everything he did! He is a wonderful person. Virginia was WONDERFUL! THANK YOU! I would highly recommend Brad Hagen! He was so polite, quick, professional and a great conversationalist! He made my experience stress free and not to mention the lowest price on auto insurance I've ever heard(...) During my search for online auto insurance I Found GAINCO it was a wonderful experience from the start everything was simple and quick my agent Johnny Garcia was a great help and got we all ready to go and(...) Brad Hagen was awesome I would recommend him to everyone.. Great agent!!! Very friendly and informative, pleasant experience all around. Brad and CJ were able to get everything processed without any complications, from the first telephone call to the last there was never a problem. Very quick, very friendly service from Vanessa. Good price, too! Very helpful, Gerson Vazquez was my rep and he saved me time and money. Ms. Vanessa West was very friendly, polite, very patient with me. She explained everything that I would need to look for and do only. Thank you Ms. Vanessa Vanessa West was a great help friendly and very knowledgeable. Saved me a TON of money on my insurance. I have nothing but great things to say about the agent that help me Brad was very helpful and patient with me and he has such a wonderful and pleasant attitude his customer service is the best I have ever experienced. Had a Very Pleasant experience, Its weird but it was Best Experience Ive Ever Had Purchasing Auto Ins.,My rep. was so Nice ,and patient, and I could understand what he was saying!!!!!! thats a big(...) David was great! So helpful and answered any questions we had! We will be recommending this company to everyone we know! I needed full coverage auto insurance immediately and Gainsco came through in a flash, also my rate was lower than my prior insurance carrier. Johnny Garcia was great!!!! I recommend him and his team big time.
Roy Merlino I would like to say today I had the best customer service I think I have had from any other company that I have dealt with, I had some issues with my account and it took some time but the problem was solved by(...) Johnny Garcia was awesome!!! The agent who helped me was Vanessa West. She was excellent and very sweet ! Thanks so much for helping me save money on my auto insurance. Johnny Garcia was my agent I was having trouble with my policy he fixed it all before we hung up the phone.... Thanks so much Gainsco Auto Insurance is definitely worth getting a quote through! Johnny Garcia was my agent and was very helpful and informative. Highly reccomend! Brad Hagen my insuance agent was very professional and knowledgeable. He made sure that I got everything that I needed as well as made sure that I understood everything. Thank you so much My agents name was Brad Hagen and he was wonderful!! I got things handled in a reasonable time and he kept a great conversation with me while waiting!! I will be giving all my friends their number!!! Great customer service!!!!!